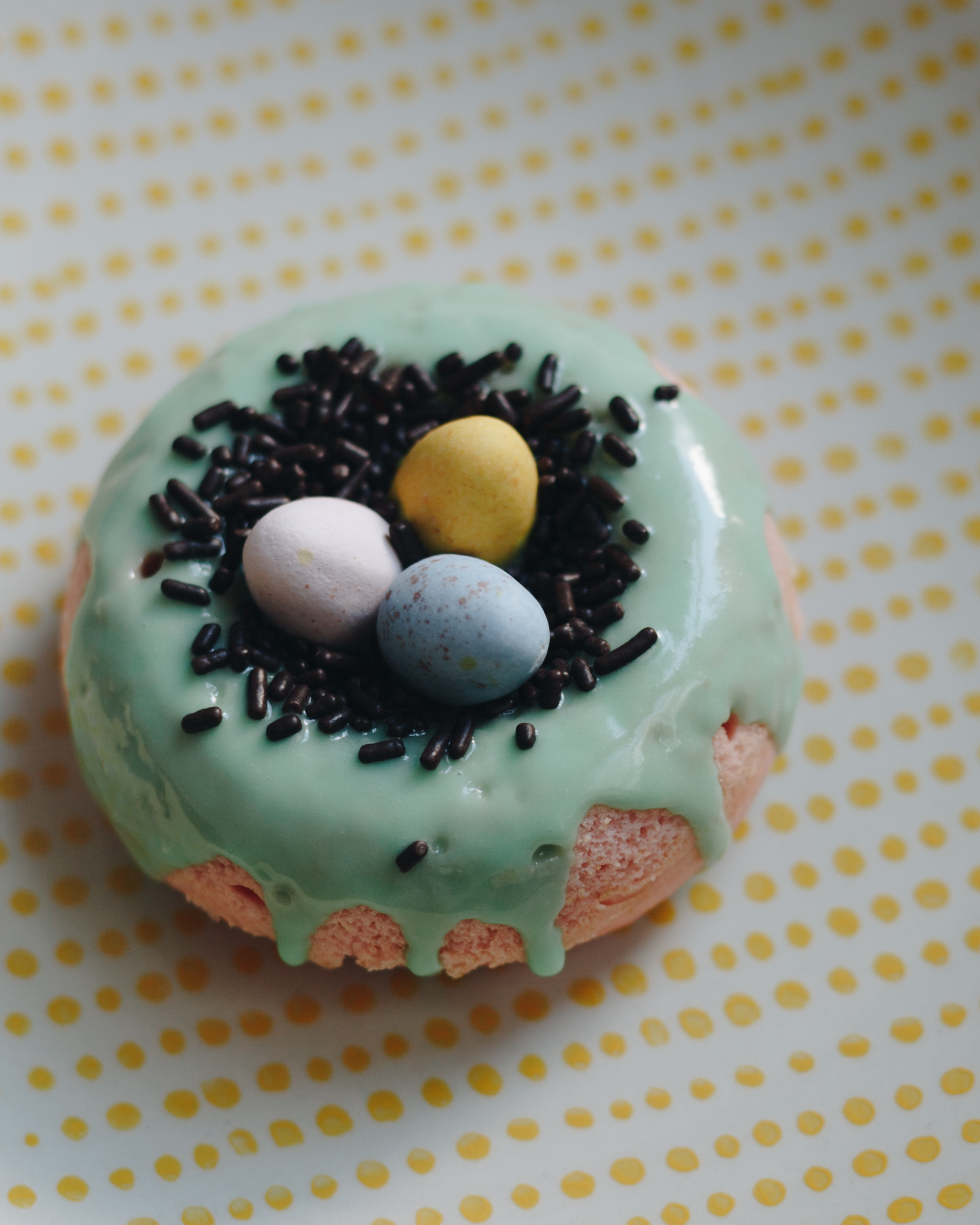 I want to start off this post by saying that Cadbury Mini Eggs are one of my favorite things on this entire planet. The fact that they're only sold in America on a seasonal basis is an absolute travesty. I adore these sweet treats. They have a perfect, delicate crunch like a chip but surprise! They're actually just amazing Cadbury chocolate.
With their sparse availability, it can be difficult to track them down when they are in season. Nonetheless, my roommate Rick came through for the win and found me two gigantic bags of mini eggs to tide me over until I'm sick of them. So of course, with Easter and the beautiful springtime weather in New York right now, I wanted to make something to celebrate the beauty of the season.
I ended up with these quick and simple springy vanilla donuts. Some mini eggs I left whole on the donuts, and some have crushed up mini eggs on them. Either way –– they're a perfect contrast to the soft body of the donuts.
NOTES
– For the vanilla glaze, I used my basic vanilla donut icing recipe without the corn syrup.
– To make the 'bird's nest' effect, overfill your pan and let bake for an extra minute. Allow the batter to cover the donut hole in the pan.
---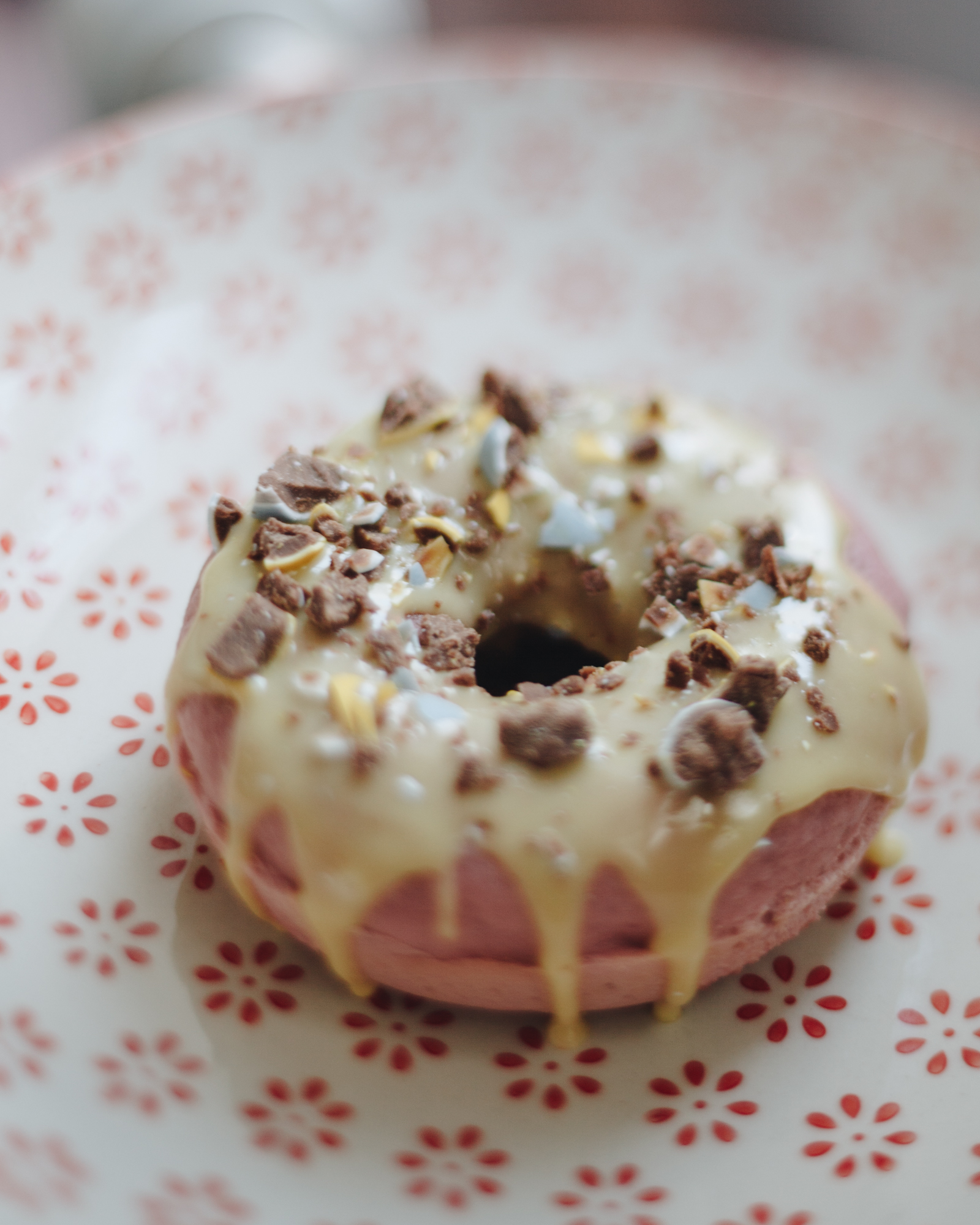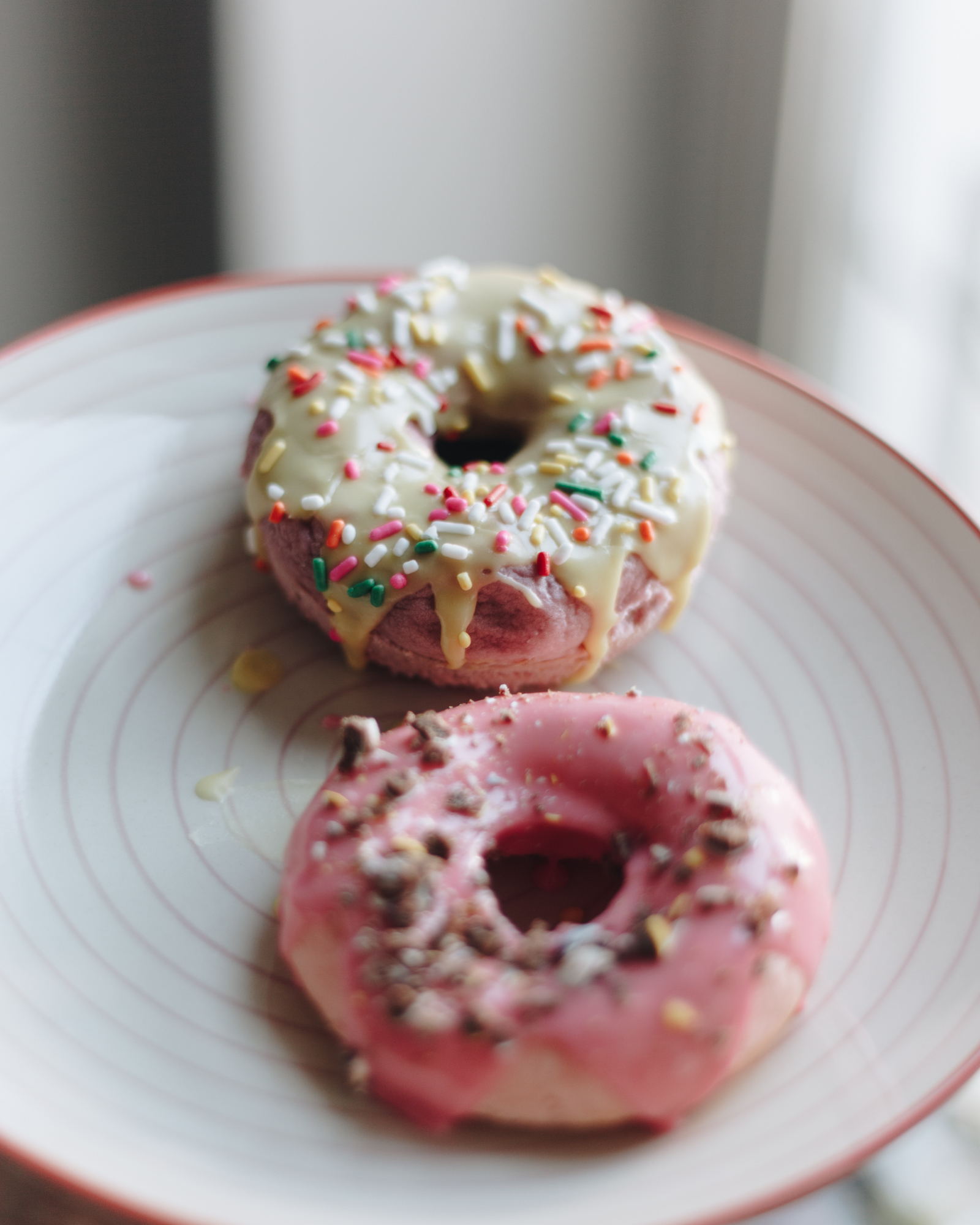 Springtime Baked Vanilla Donuts
Fresh, springy baked vanilla donuts for your springtime celebrations.
Ingredients
1 cup

all-purpose flour

1/3 cup

granulated sugar

1 tsp

baking powder

1/2 tsp

ground nutmeg

1/2 tsp

salt

2 tbsp

unsalted butter, melted

1

egg

1/3 cup + 1/2 tbsp

whole milk

1 tsp

vanilla extract
Instructions
1. Preheat the oven to 350ºF and grease a 6-cavity donut pan.
2. Whisk together flour, sugar, baking powder, salt and nutmeg.
3. In a separate bowl, mix egg, milk, butter and vanilla extract.
4. Combine wet and dry ingredients until well-combined.
5. Optional: Add 1 drop of food coloring to your mixture for colorful donuts.
6. Spoon or pipe batter into cavities.
7. Bake for 8 to 10 minutes, before removing and cooling completely.
Details
Prep time: Cook time: Total time: Yield: 6 donuts