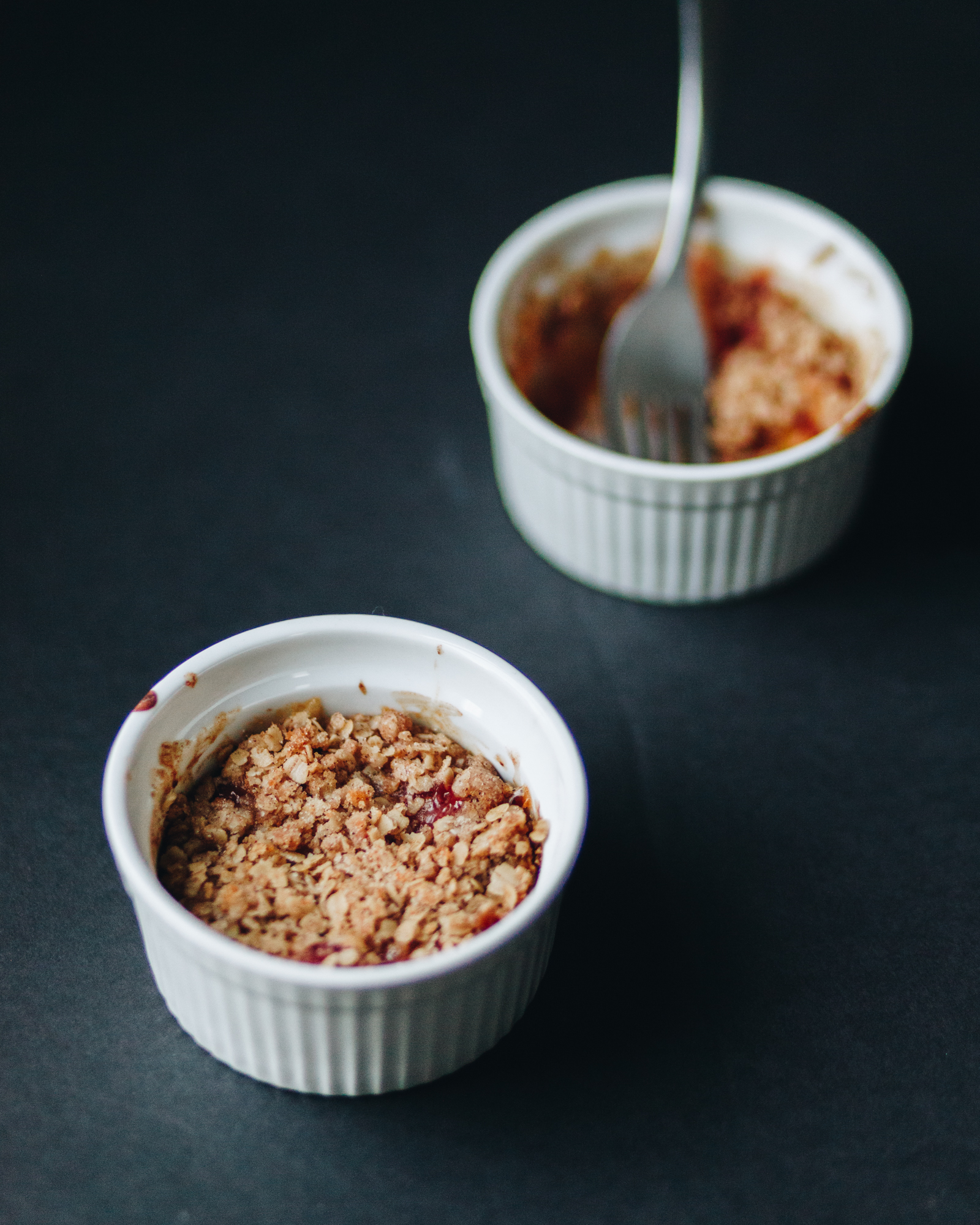 Looking for a delicious date night dessert? This peach crumble recipe is perfect for you and serves just two. I've got a lot of love for peach desserts, so definitely expect to see more peach recipes throughout the summer. The recipe is simple and the results are so delicious. It's a peachy perfection just prime to kick off June.
Peach Crumble for Two
The perfect peach crumble for a summer date night.
Ingredients
2

peaches, washed

1 1/2 tsp

granulated sugar

1 1/2 tsp + additional 2 1/2 tsp

all-purpose flour

1 1/2 tsp

orange juice

1/4 cup

quick oats

4 tsp

light brown sugar

1/4 tsp

ground cinnamon

1 tbsp

canola oil

Instructions

1. Preheat oven to 400ºF.

2. Slice and dice peaches to about 3/4″.

3. Combine peaches with sugar, 1 1/2 tsp flour and orange juice.

4. Divide mixture between two ramekins.

5. Combine oats, brown sugar, flour and cinnamon.

6. Drizzle with canola oil and stir to mix until small clumps form.

7. Sprinkle over top of the fruit mixture.

8. Place ramekins on baking sheet until fruit bubbles and top is golden, 20 to 25 minutes.

Details

Prep time: Cook time: Total time: Yield: 2 ramekins