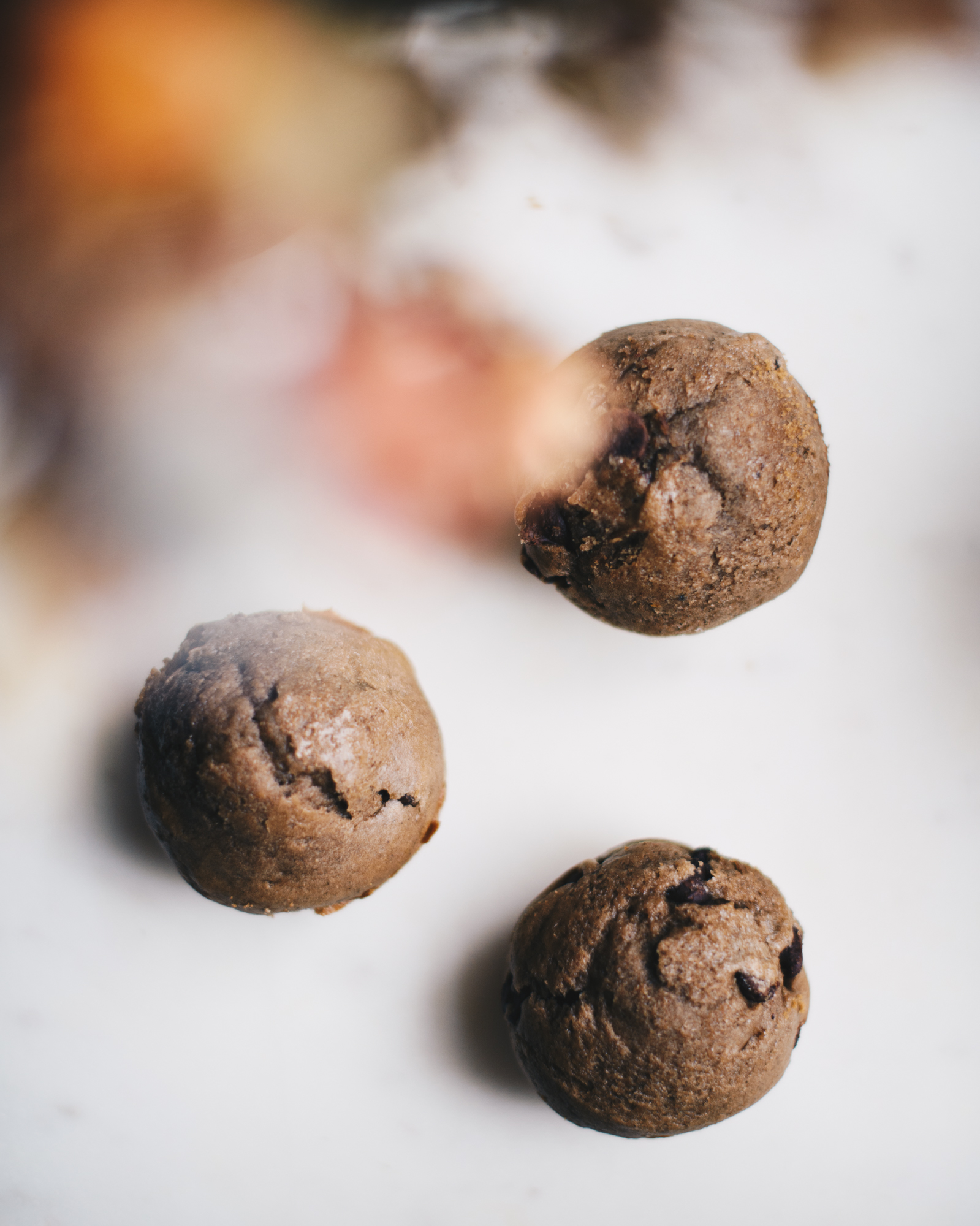 When we tried these autumn muffins…
Kenneth was absolutely convinced these were pumpkin muffins. But we both realized, it's not pumpkin we're tasting, it's everything in a pumpkin pie–– the spices and flavors of fall. Of Thanksgivings surrounded by friends and family, of bundled walks on chilly days. These easy autumn muffins are the flavor of fall. This post is short and sweet, just like the recipe. It makes six muffins, a small batch for a cozy get together.
Recipe for Easy Autumn Muffins
Easy Autumn Muffins
An easy, small batch recipe for a cozy get together.
Ingredients
1 cup

all-purpose flour

1/4 cup

maple syrup

1 tbsp

light brown sugar

1 1/2 tsp

baking powder

1/4 tsp

kosher salt

1/4 tsp

allspice

dash

ground cinnamon

1/4 cup

whole milk

1/4 cup

vegetable oil

1/4 tsp

vanilla extract

1

large egg, beaten

1/3 cup

semi-sweet chocolate chips

1 tbsp

cocoa powder

Instructions

1. Preheat oven to 400ºF.

2. Line or grease a muffin tin with 6 slots.

3. In a medium bowl, whisk together flour, sugar, baking powder and salt.

4. Add milk, beaten egg and oil to the dry ingredients.

5. Stir until combined.

6. Fold in chocolate morsels with a spatula until just incorporated.

7. Scoop batter into prepared muffin tin.

8. Bake for 14-16 minutes.

9. Let cool in pan, then gently remove by the liners or using a knife.

Details

Prep time: Cook time: Total time: Yield: 6 muffins