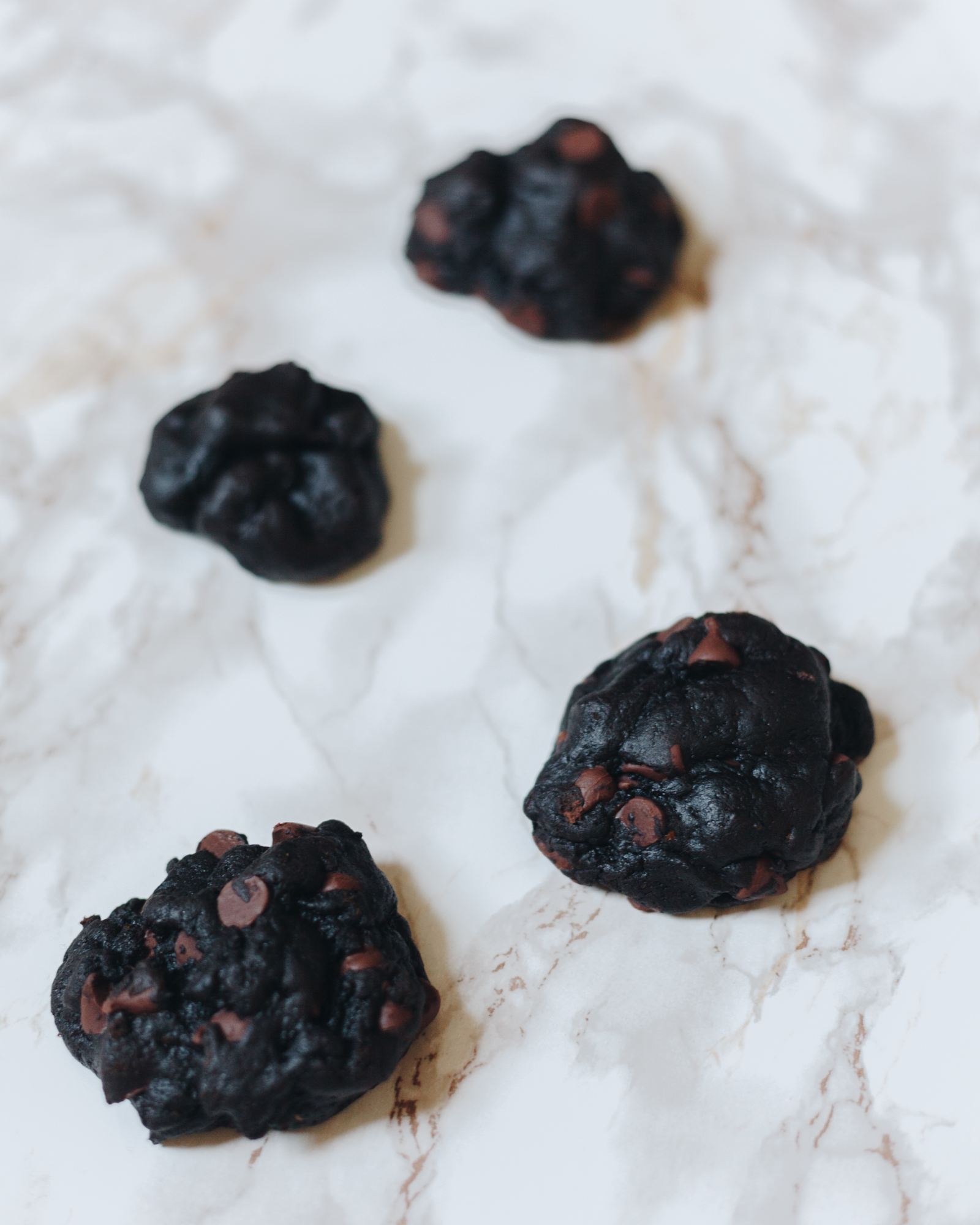 Is it a cop-out to be doing a second recipe for orange chocolate cookies? I wouldn't say so, because although I posted about orange chocolate chip cookies already, these dark chocolate orange cookies are a game changer.
I'm sure you've noticed I've been all about the citrus lately, between my latest cookies and my dark chocolate orange brownies. I'll admit, this warmer weather certainly has me in a mood for recipes that have a little more pep in their step. So, I took my original recipe and I converted it to something a little heartier and chocolat-ier! (Is that a word? It is one now.)
NOTES:
– I freshly squeezed an orange for the juice, but you can use ready made orange juice and it works just as well.
– These aren't the prettiest cookies, but I promise… they taste great! 😉
Dark Chocolate Orange Cookies
A dark chocolate chip cookie with a punch of citrus.
Ingredients
2/3 cup

granulated sugar

1/2 cup

unsalted butter, softened

1/2 cup

honey

3 tsp

orange zest

3 tbsp + 1/2 tsp

orange juice

1 large

egg

2 1/4 cups

all-purpose flour

1/4 cup

Hershey's Special Dark chocolate cocoa powder

1 tsp

ground ginger

1/2 tsp

baking soda

1/2 tsp

baking soda

1 cup

semi-sweet chocolate chips

Instructions

1. Beat together butter and sugar until smooth.

2. Add honey, orange juice and egg.

3. In a separate bowl, whisk together flour, cocoa powder, orange zest, ground ginger, baking soda and baking powder.

4. Combine wet and dry ingredients until well mixed.

5. Chill for 30 minutes before rolling into 1.5″ balls.

6. Preheat oven to 350ºF and bake 9 to 11 minutes.

7. Allow to cool for 10 minutes on baking sheet before transferring to cooling rack.

Details

Prep time: Cook time: Total time: Yield: 16-20 cookies