A morning of mishaps
On October 16th, 2018 on a little farm in upstate New York, Kenneth popped the question. It was a beautiful, bright morning–– a little brisk, but perfectly expected for an October day. At Stuart's Fruit Farm, he created a picture-perfect proposal (and no, I didn't realize what was being set up!) But how we got to that point is a less-than-picturesque tale…
An Early Start
At 5:00AM, I groggily rolled out of bed in our Airbnb. It's too late in the year for any semblance of light before seven, so I fumbled around in the dark trying my best to let Kenneth sleep a little longer. We planned to set out for a morning of photo adventures, which he wanted to start promptly at sunrise. I'd scouted a few locations on Instagram in nearby towns, hoping to catch some dreamy morning sunrise shots on the water. Little did I know, those sunrise locations had been his initial plan for a proposal.
When Instagram Scouting Backfires
We set out to catch a foggy sunrise on the water at Tarrytown Lakes Park. From the research I did, this was a little waterfront park with a nice view of the sunrise. What we got… was dropped on the side of a highway by our Uber.
In the dark. In 40 degree weather. With our camera equipment.
We were not prepared. After unsuccessfully figuring out where the park was supposed to be, we gave up and called a car to the second location on our list.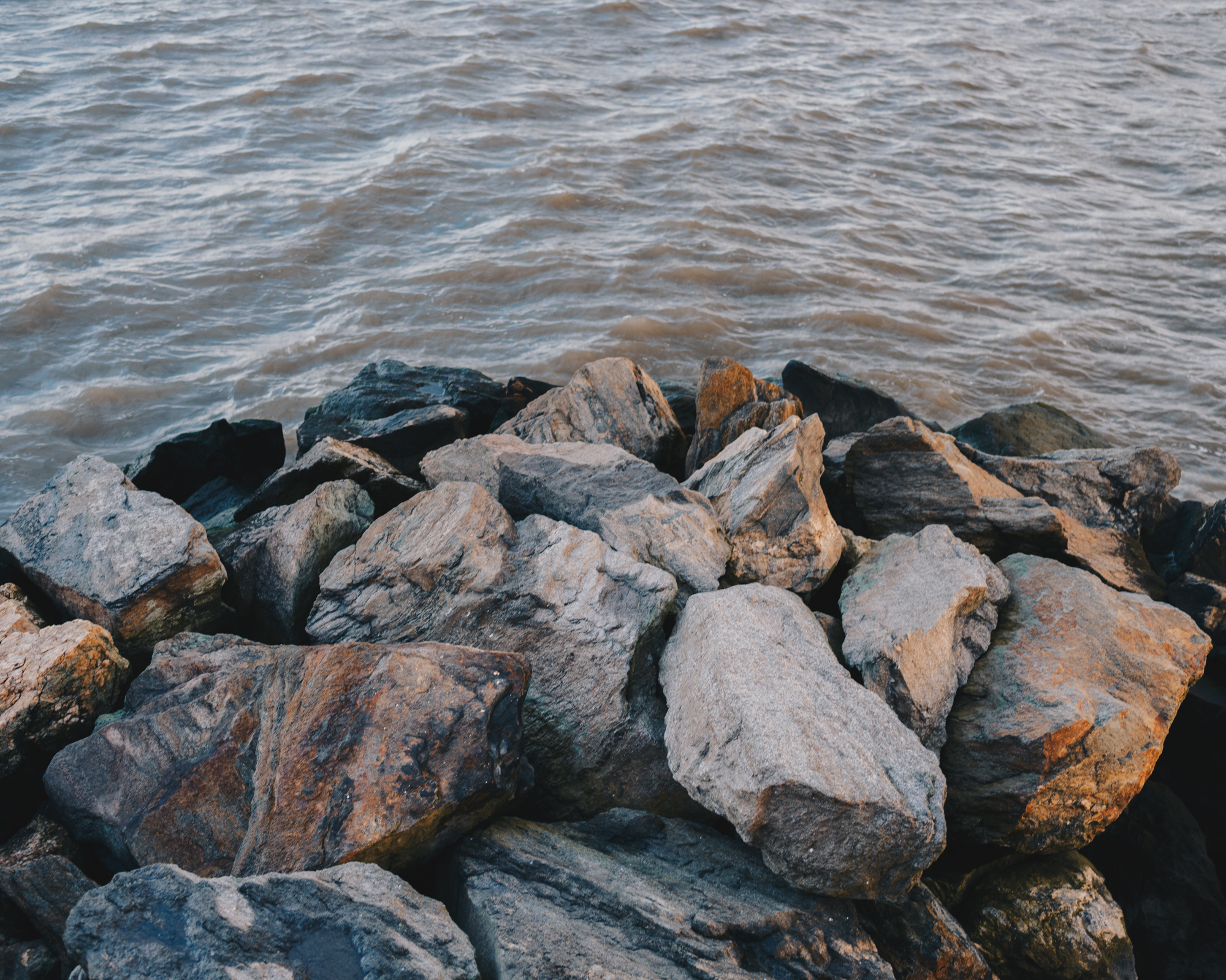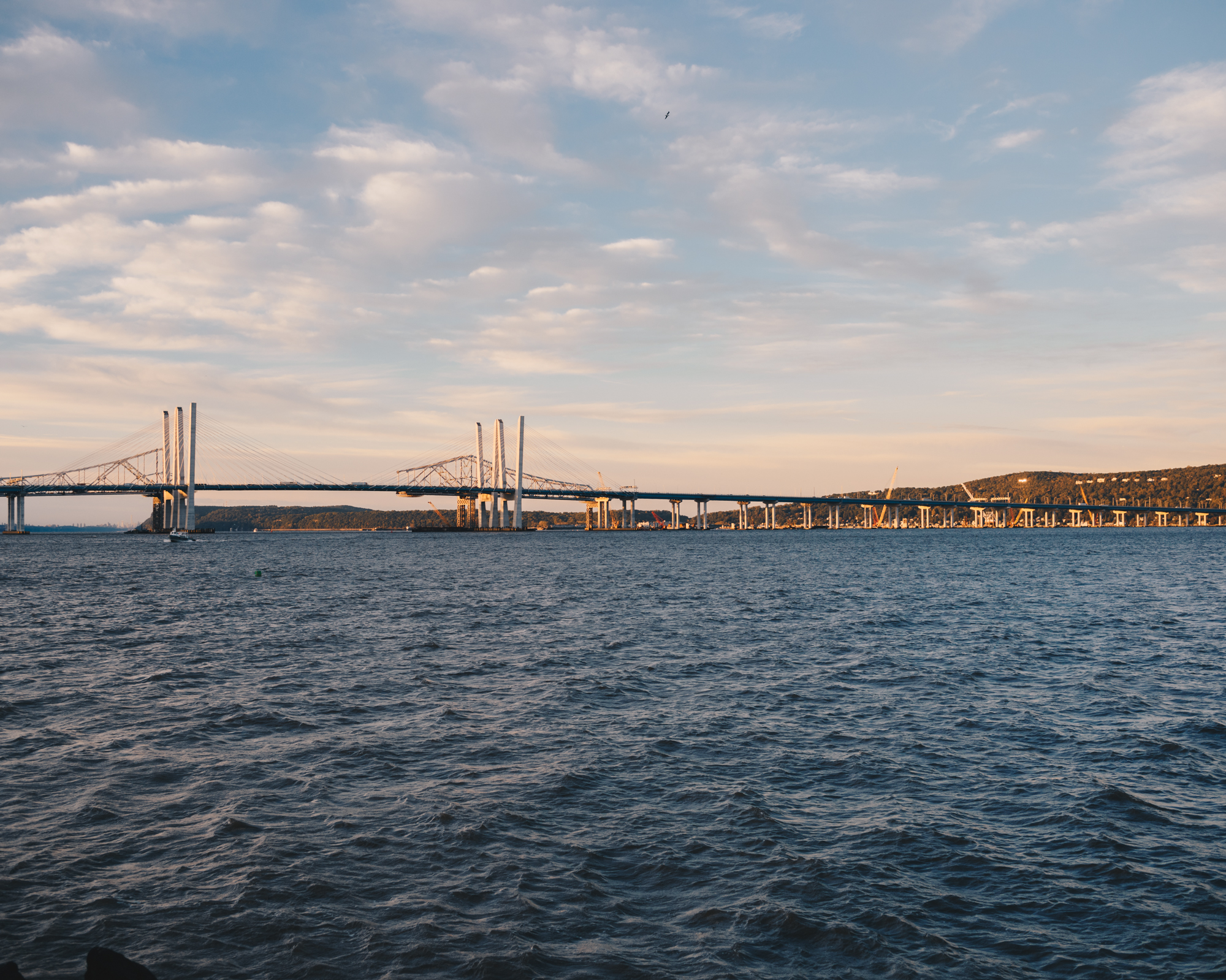 Plan B: The Lighthouse
We arrived at the Sleepy Hollow Lighthouse as the sun lingered on the horizon line. We were met with a huge barrier of construction blocking the path to the lighthouse. Great. We ended up doing a good bit of maneuvering to get around the barriers. It was worth it for that beautiful light.
As the chilly air of the river whipped against our skin, Kenneth went digging in his tripod bag… only to realize the single mistake he'll never make again. He left his tripod plate at home in Brooklyn. I understood how annoying that could be, but he was obviously quite distraught. So as he took a breath, I took a few pictures at the lighthouse to at very least remember the lovely sky.
A Romantic McGriddle
Fun fact about cold air: it will kill your phone really quickly. I tried to get us out of there for some food and coffee, but the chill got the best of my phone. So, we found the closest source of warmth and food: a McDonalds. We don't eat a lot of fast food these days, but nothing sounded better than a McGriddle at that very (chilly) moment. A romantic breakfast date at McDonalds later, and we were back on track.
Kenneth told me he lost all his nerves sitting in McDonalds. He knew it had to happen that day and it wasn't going to get any worse than that.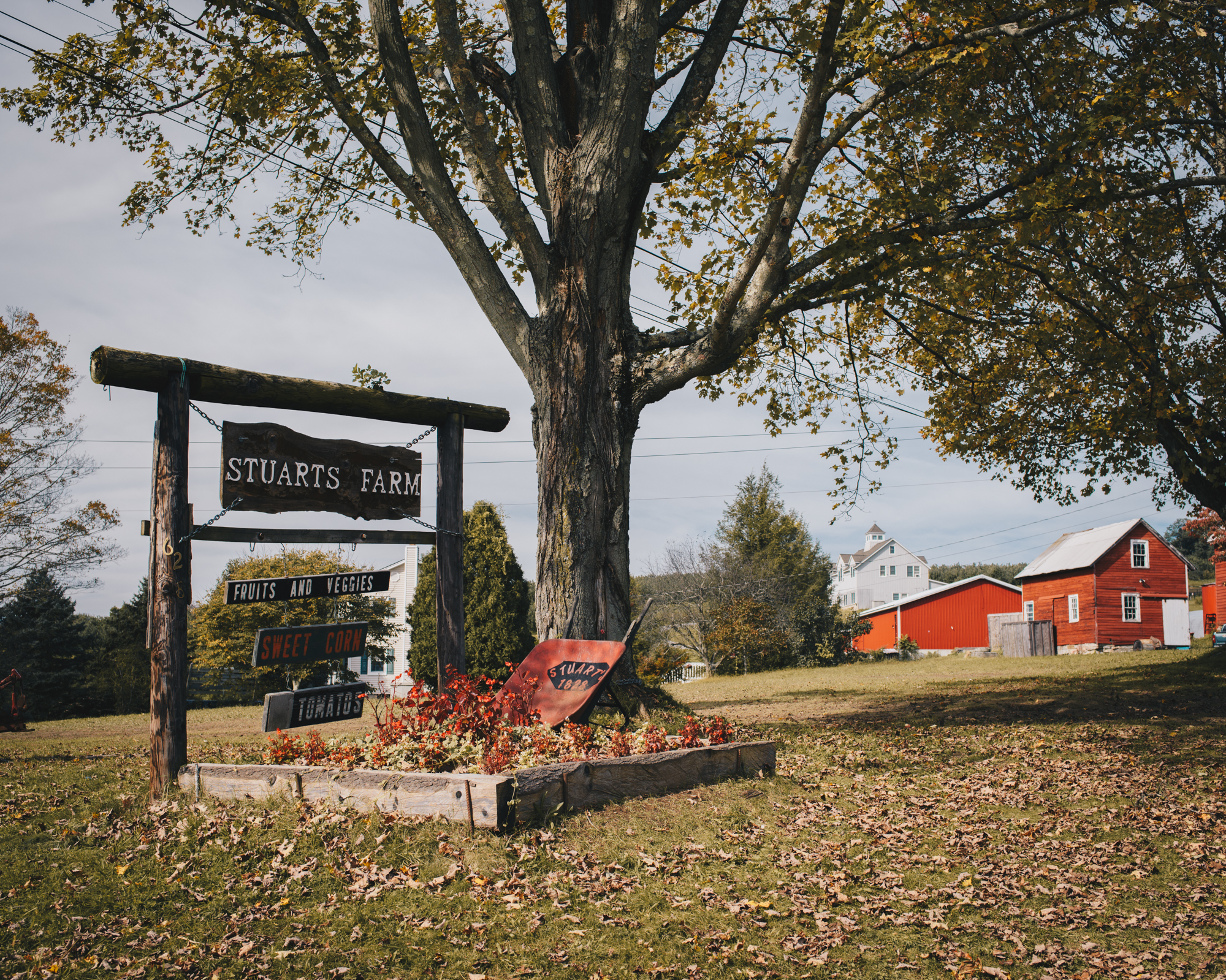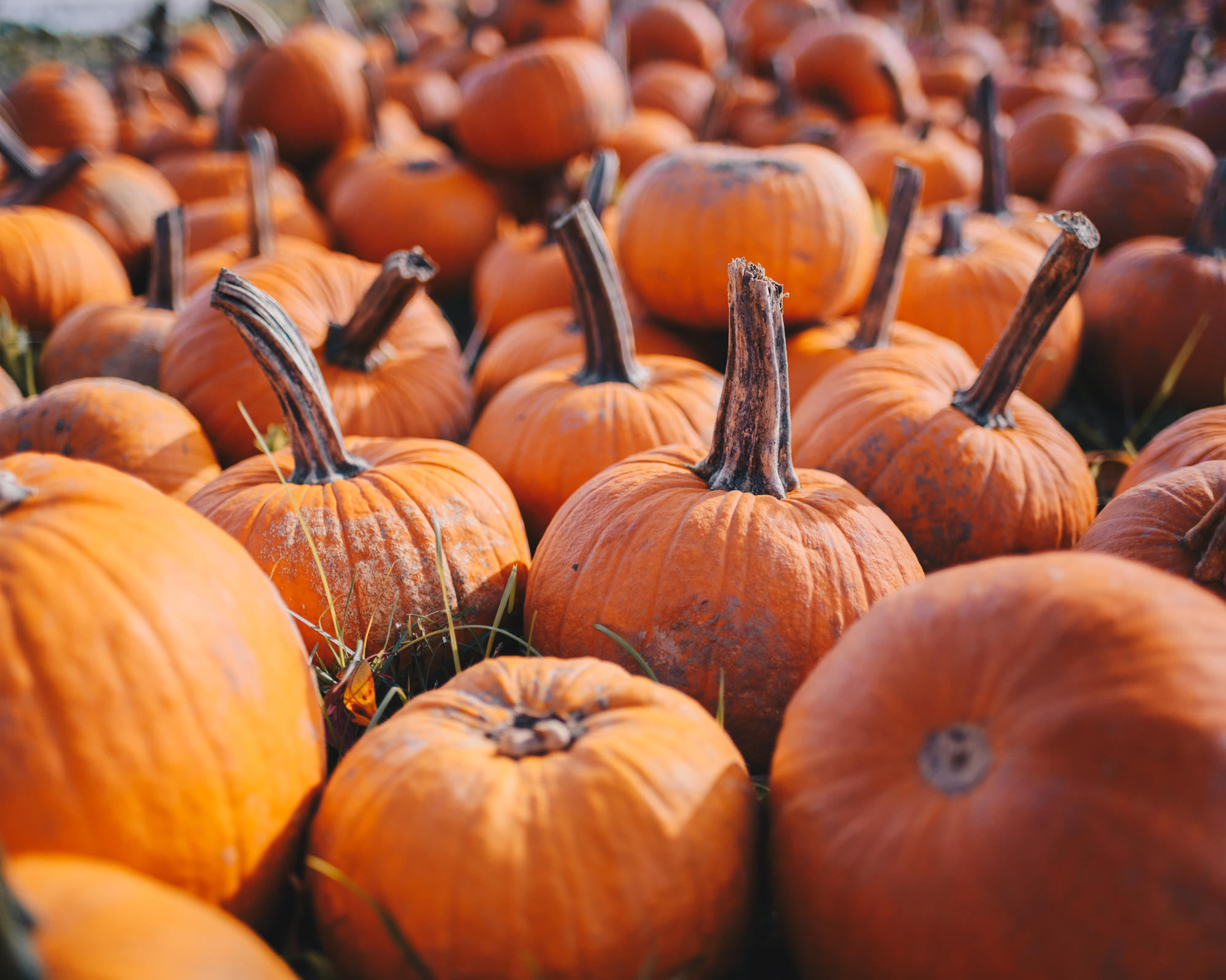 Off to Stuart's Fruit Farm
A short trek up to Granite Springs brought us to Stuart's Fruit Farm. We passed spreads of beautiful forest, blanketed with autumnal leaves. Things began to pick up for our morning of mishaps. We arrived to find a cute pumpkin patch, rows of apple orchards, and the most important part… fresh cider donuts.
A little mosey through the apple orchards as the sun crept its way into the sky. In the autumn, it never seems to fully rise. Kenneth started taking lovely portraits of me spinning and basking in the light. I don't know how much I really suspected his plan of action.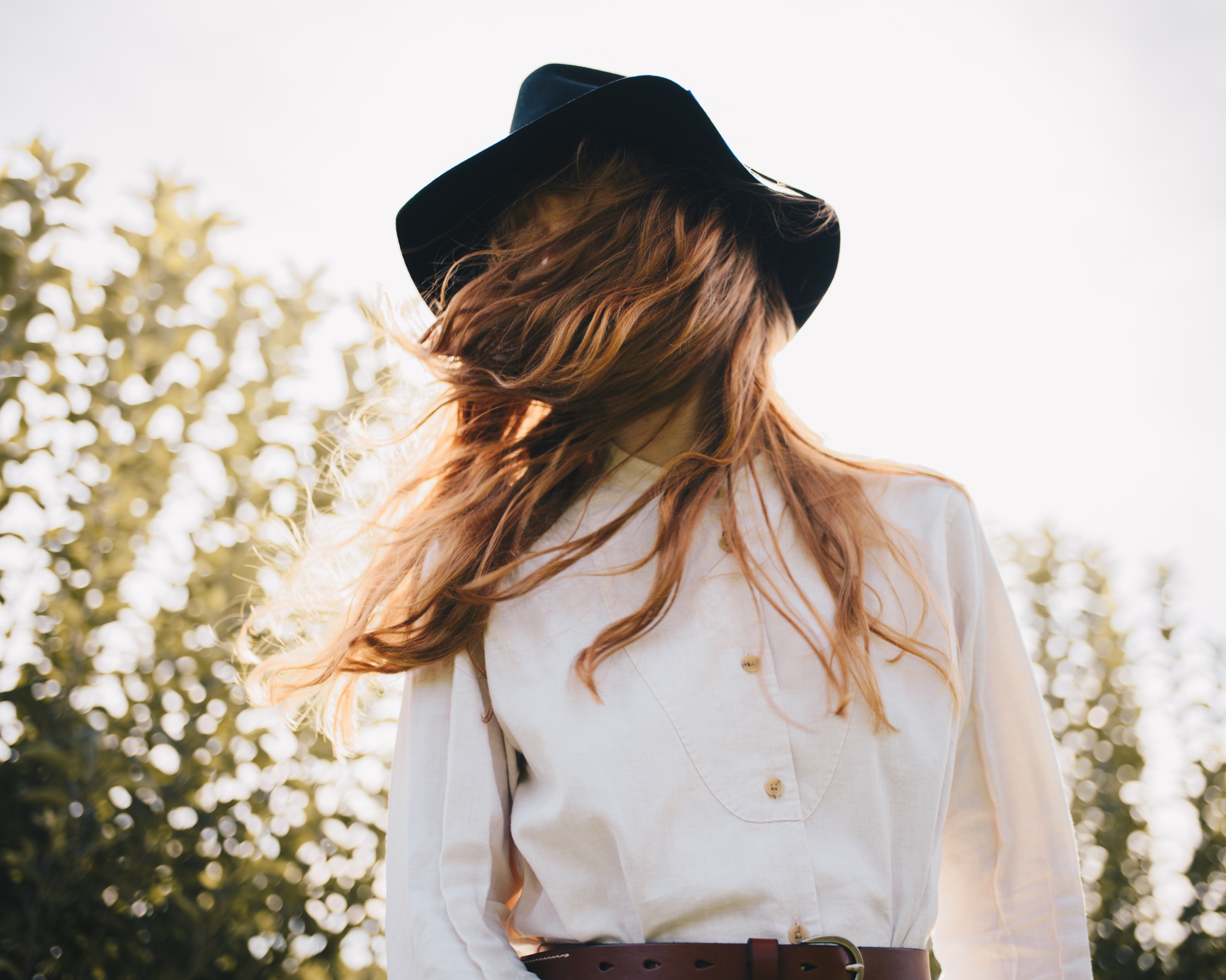 The Proposal
Despite his lack of tripod mount, Kenneth found a way to prop up the camera. He balanced a backpack from his tripod legs and set up a remote trigger on his Nikon D810. Testing the framing on a few portrait shots, I expected that we'd just take a couple of romantic photos together. Little did I know what was sitting in his coat pocket…
Picture Perfect
A perfect frame, a perfect ring, a perfect match–– and a memory made to last. Some less-than-perfect circumstances may have led to the big moment, but it couldn't have been any more amazing. (Plus, we got to eat donuts like… right after.) Every misstep along the way led to something magical. Isn't that what love is all about?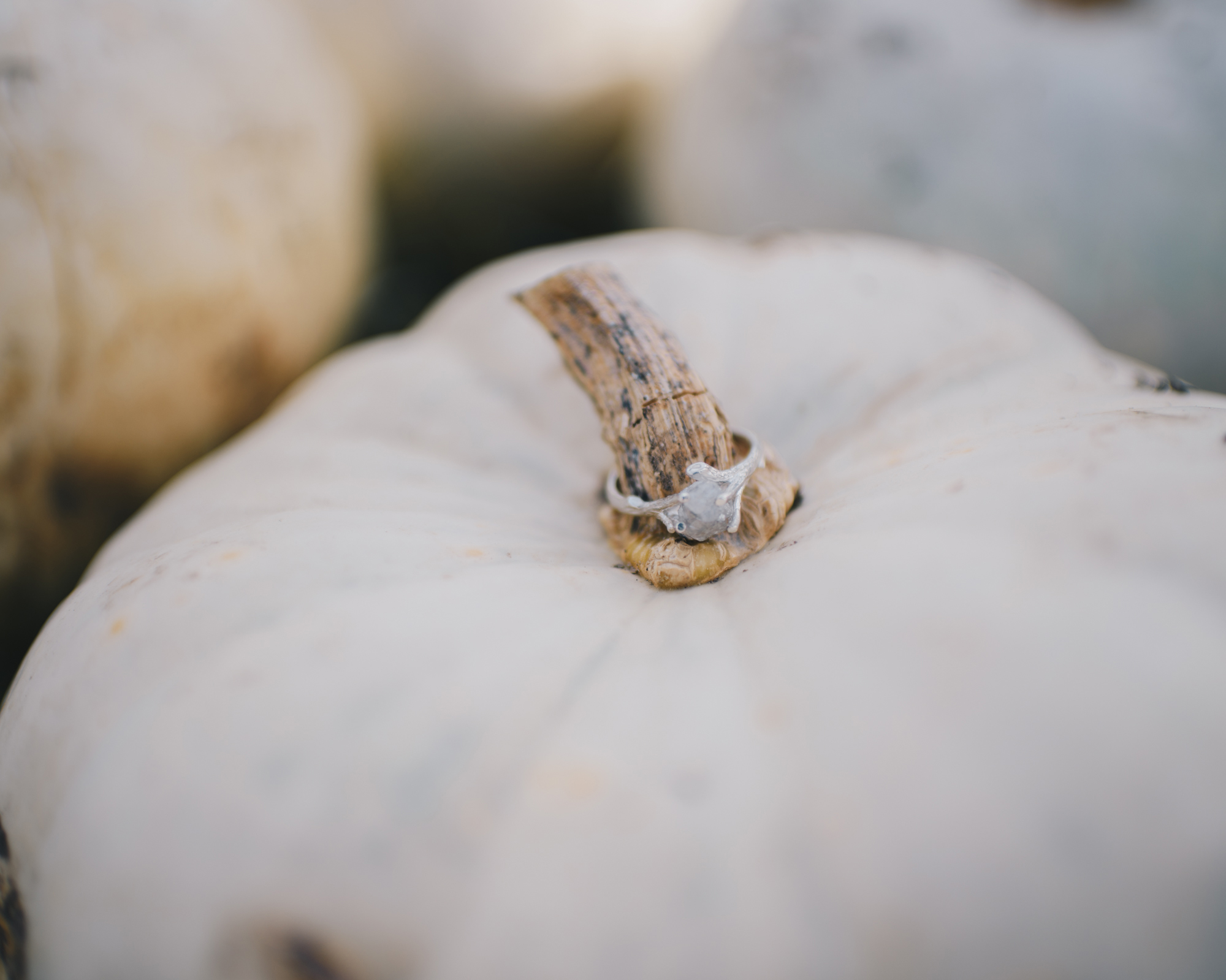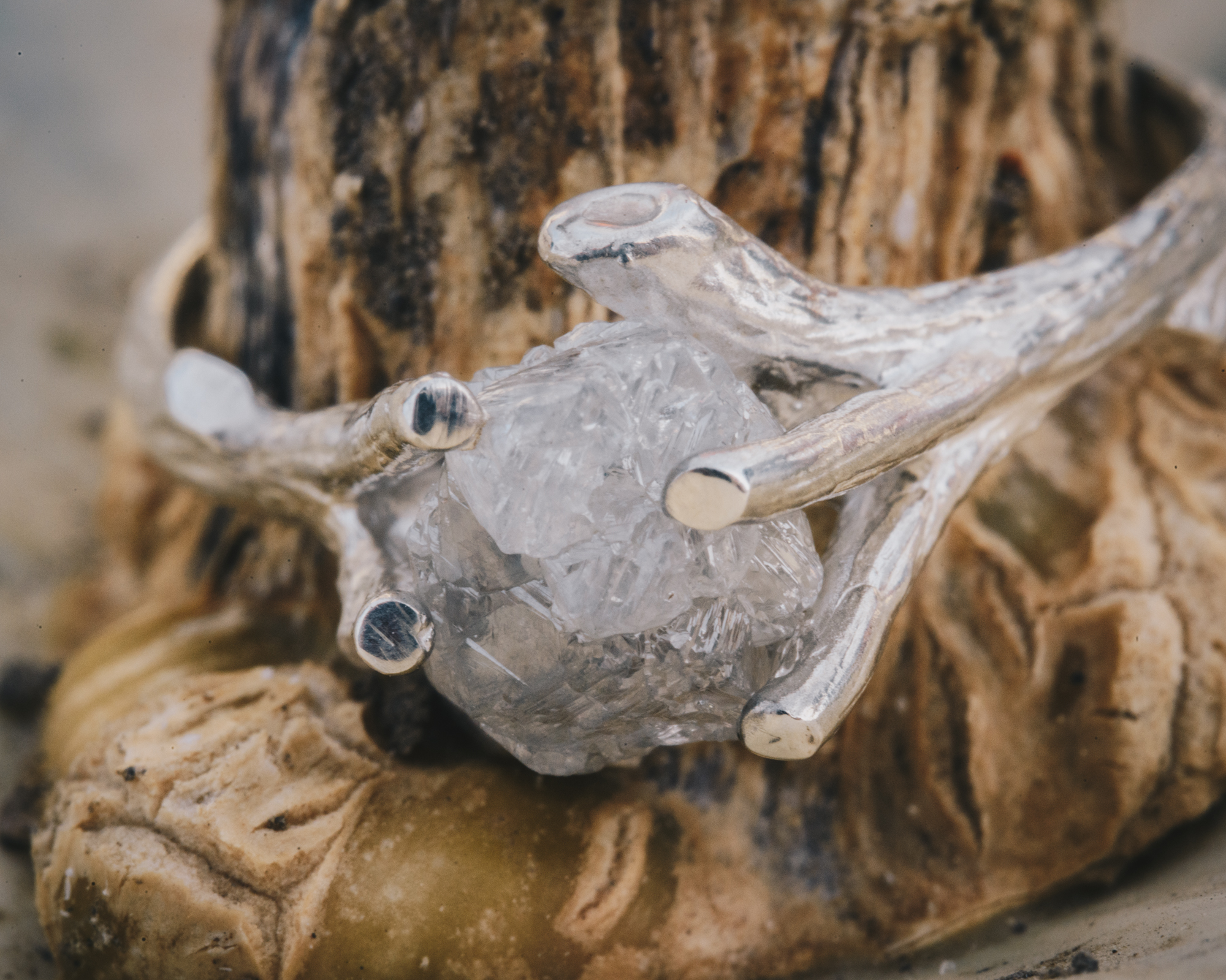 The Engagement Ring
Kenneth proposed with a stunning ring that I can't wait to wear every day. Handmade and custom designed by Dawn Vertrees, the stone is an uncut diamond. Paired with a sterling silver band of branches, the ring is more beautiful than I could have ever imagined. I love you, Kenneth.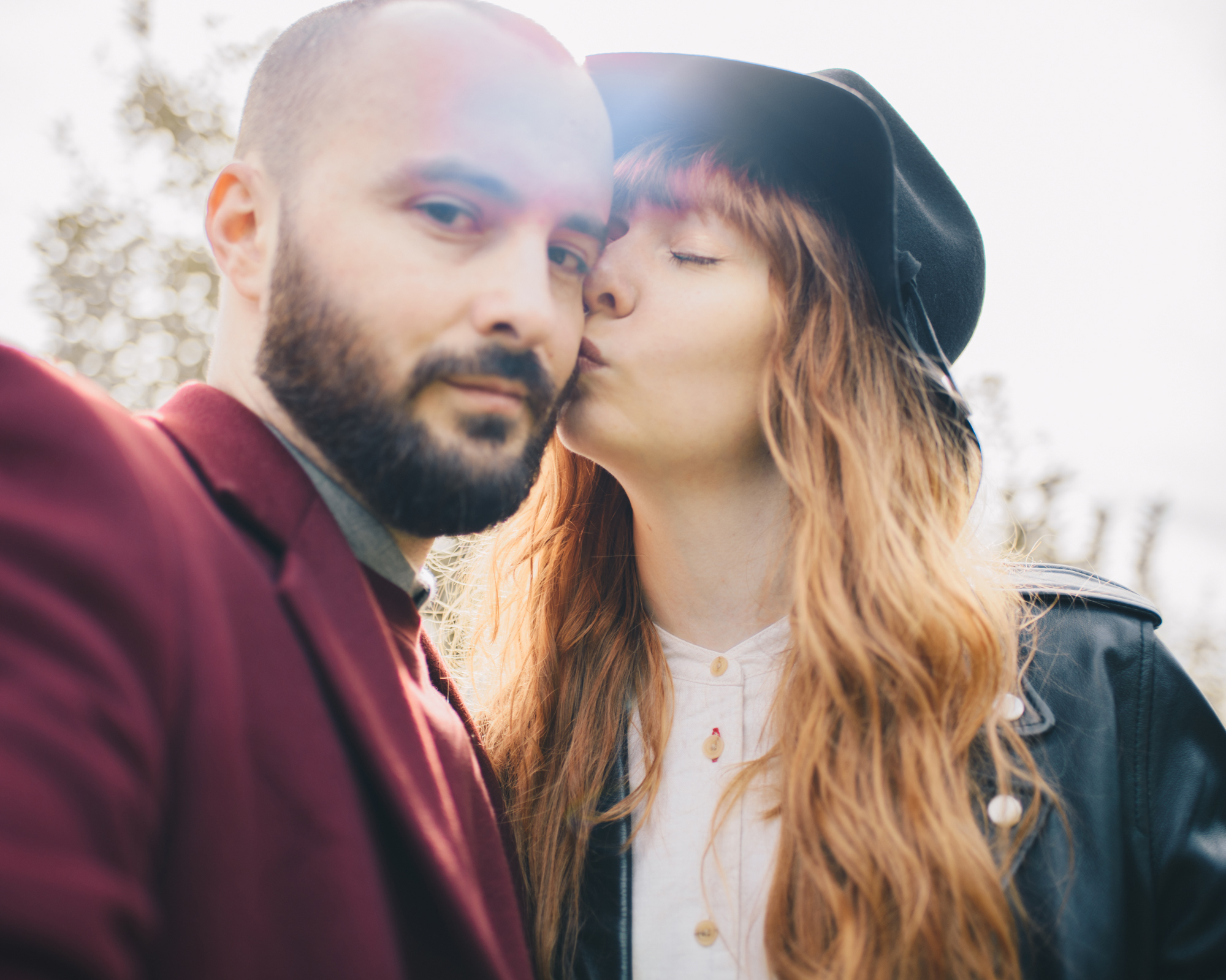 What's Next?
Happy times, lots of adventures, and of course… lots of photos. I'm so excited to start the next chapter with Kenneth. We'll be sharing our adventures, photo sessions and more in the coming months and years, so stay tuned. We've had an incredible outpouring of love and support over the last few days with our announcement, and couldn't be more grateful for it. Thank you.