Ways to Learn Photography Online for Free
Getting a degree in photography isn't the only way to get a photography education. Let's face it, photography is a craft. But it's also so much more than that. To be successful in photography, you need to be educated not only in how to use the equipment, but how to apply business savvy. Photography is a business you make work for you. But how do you even get started learning about the photography industry? Let's start with online education. Here's how to learn photography online for free.
Educational YouTube Videos
The photography community is thriving on YouTube. Photography's educational sphere is a bit of a niche, but there are tons of free photography educators posting on YouTube. From technical knowledge to marketing and business, YouTube education is free, it's visual and there's a ton of it. Some YouTubers take you behind the lens of their shoot days–– others take you behind the books in their business. Getting some photography education on YouTube is a great place to start.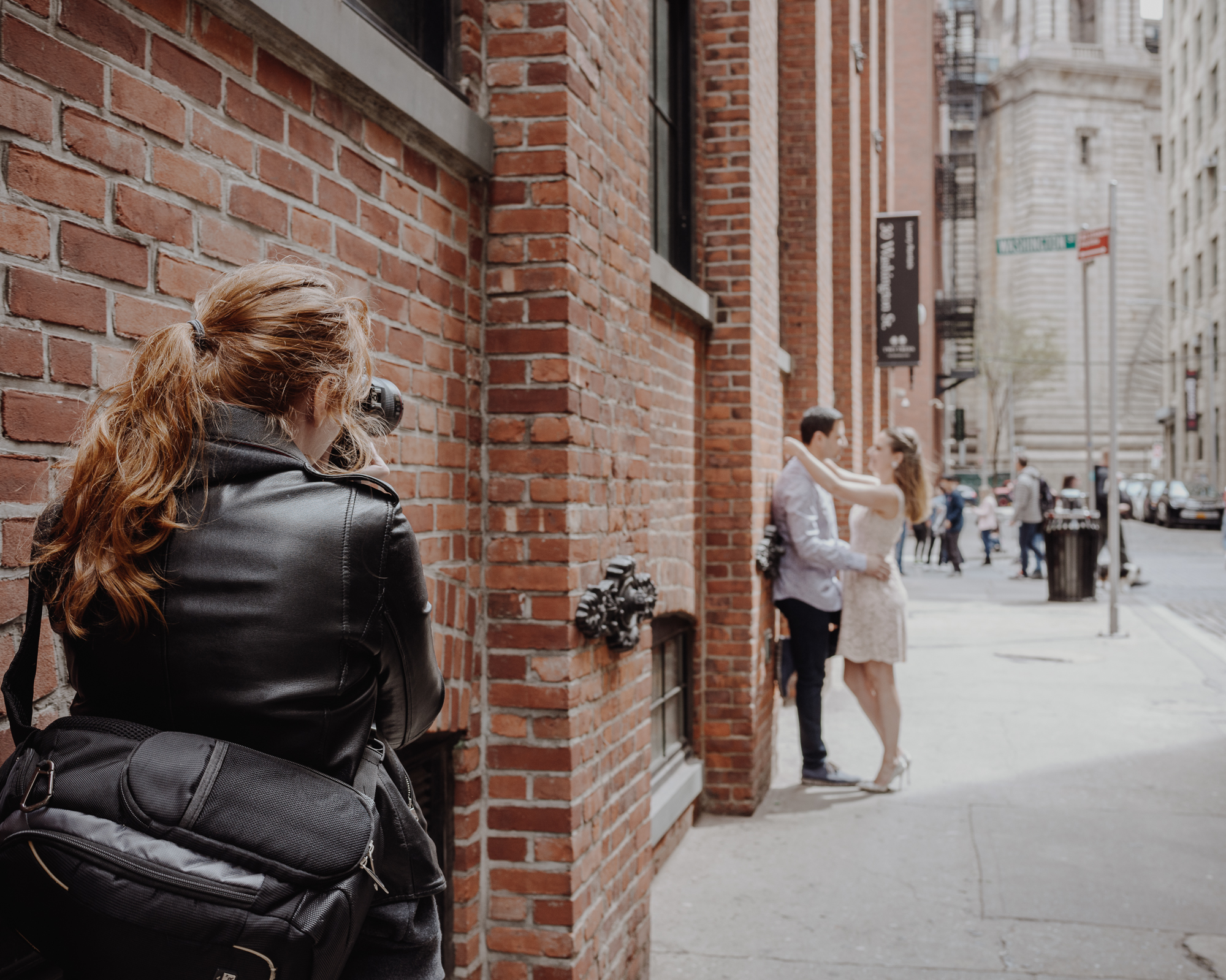 Photography Podcasts
Less visual, lots of learning. Podcasts are where it's at in photography. With more and more people tuning into podcasts these days, why wouldn't there be lots about photography? These podcasts have applicable advice for every segment of photography. Flip between podcasts on the art of boudoir to optimizing SEO for photographers–– there are seriously photography podcasts for everything.
Photography Ebooks
A little less common but not totally obscure: photography ebooks. These are a great way to learn for people who are a bit more by-the-book. Photographers have put Ebook educational resources out there. From shooting techniques to marketing practices, don't skip out on Ebook learning if you prefer reading to learn.
Blogs on Photography Education
Blogs, blogs, blogs. Photography education blogs are out there by the dozens… okay, by the hundreds. The beautiful part about all of these digital education spaces is that you get different perspectives. You have options to find the educators that actually resonate with you. In more traditional photography learning environments, you don't always have the option to learn with who you relate to most. With photography education online, you have choices. Learn applicable photography advice from people who resonate with you on a personal level. Find those whose careers you want to emulate, and use their educational resources.
Free Photography Webinars
Professionals share their expertise daily on photography webinars. Yes, more often than not, these webinars are a gateway to sell a bigger educational piece. But there are still nuggets of information that are solid takeaways from these free webinars. It's usually worth tuning into these photography education webinars because there's at least a little something unique to take away from each one.
Online Photography Courses
Is the online course space a little oversaturated? Sure. It's trendy right now to put out courses. But, it's trendy because people want to learn from them. Online photography courses are like blending together all of the other education methods I just mentioned. These typically cost some money, but there are online photography courses you can enroll in for free. Photographers in the education space tend to have free mini-courses to teach on a particular niche topic.
Learn Photography Online for Free
There are a bunch of different mediums to learn photography online for free. It's totally about which one speaks to you the most. Some are more visual learners, while others are better with reading words on a screen. I've used all of these methods of learning and certain ones connect better at different times. I can turn on a YouTube video or podcast in the background and learn while I'm working away. Other times, I want to focus and read deep into photography education blogs. It's all about what works for you.