Choosing a Wedding Photographer
It can be difficult to know where to find a wedding photographer, and how to choose your wedding photographer. There's already enough decisions to make in the wedding planning process–– let's break it down to make choosing you wedding photographer just a little easier. There are a few factors to consider when deciding who to hire to photograph your special day. Here are the top tips on how to choose your wedding photographer.
Shooting Style
First thing's first: do you like the wedding photographer's shooting style? There are many different styles of wedding photography and you have to pick what is right for you. Do you prefer photos to be more candid, or are you a fan of posed images? How does the photographer you are looking at shoot their weddings? Do they seem more photojournalistic, or more dreamy and romantic? What you prefer is most important. Everybody has different tastes–– don't let the latest trend you've seen on Instagram steer you away from what you like most.
Communication
Is your wedding photographer communicative? Are they responsive to their emails? Is your wedding photographer answering questions? Make sure that you are on the same communication frequency as your photographer so you don't end up disappointed. The most important part of a photographer's job is communication before, during and after a shoot, so make sure you are comfortable with their communication skills.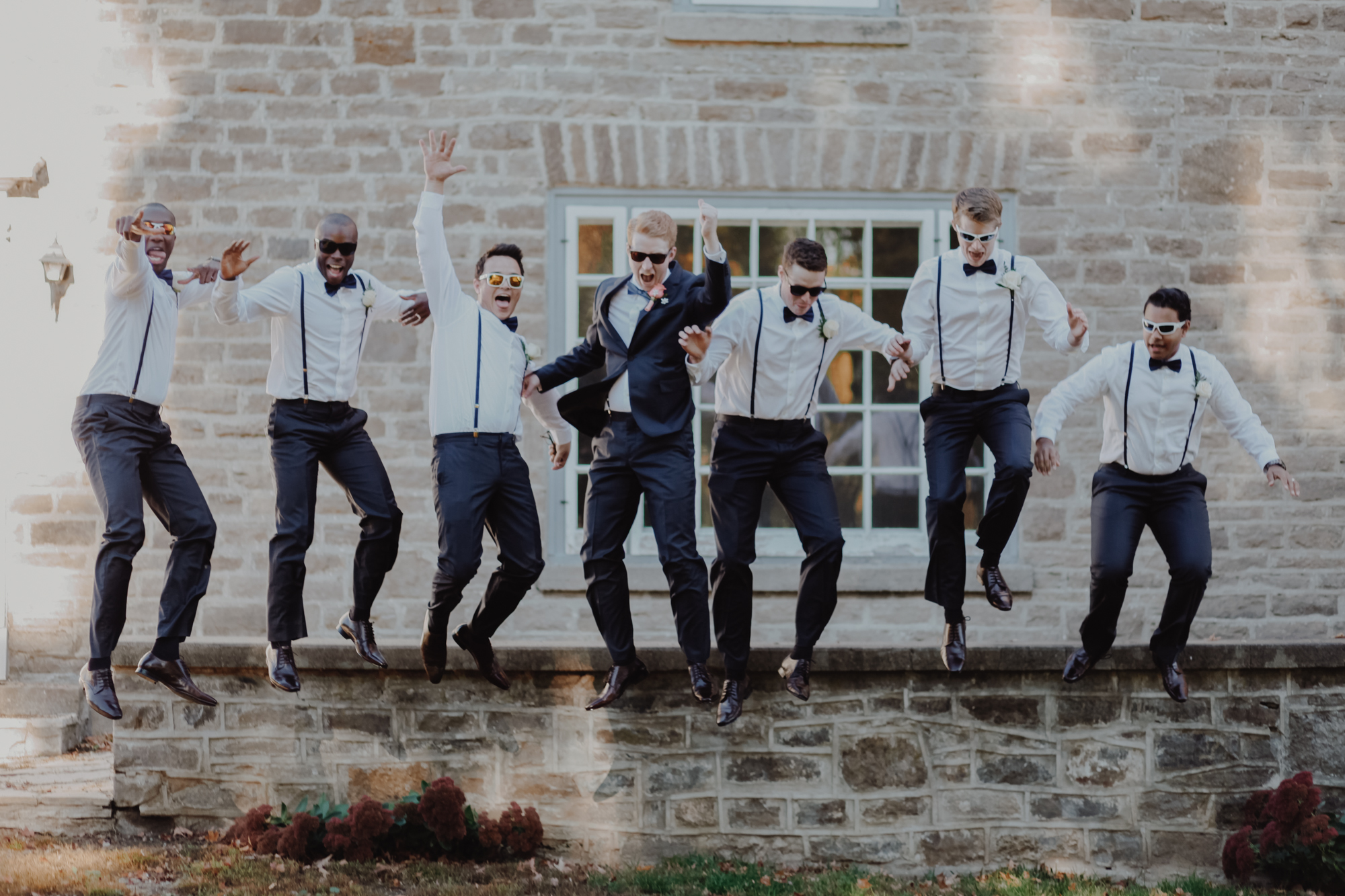 Price
Does the price for wedding photography match your budget? Is the photographer able to work with you to create a package to suit your needs if none of their pricing packages fit you correctly? Make sure to work with the photographer so that you are both getting a reasonable and fair experience with all needs met.
Web Presence
What is the wedding photographer's web presence like? Do you care if they Instagram or blog your wedding photos? Many photographers like to share the stories of the weddings they shoot on social media and/or on a blog. Does their web presence line up with what you're looking for in a photographer? Maybe you're totally happy with your beautiful love story being shared, or maybe you prefer to keep things a little more private.
Personality
Making sure that you click with the photographer on a personal level is so important to being able to get the wedding photos you want. Your wedding photographer is spending so much of one of the biggest days of your life with you–– make sure you click so you both have a great time! Sometimes there may not be a perfect personality fit despite you appreciating their work, and that's okay!
Experience
Has the photographer ever shot a wedding? Have they only shot a few, or a good handful? Make sure their experience level is something you are comfortable with. If you're totally fine giving an opportunity to a more newbie wedding photographer, that's great! Everybody needs to start somewhere. If you'd prefer someone with a lot of experience, make sure to check on their previous wedding experience.
Ask Your Vendors
Ask your vendors for photographer recommendations, or if they've ever heard of the photographer you're looking into. There's a good chance they've met, or the vendor has at least seen their work! They may also have recommendations if you're totally stuck on where to start.
Ask Your Friends
Ask your friends if they know any photographers in your area! There's bound to be a couple of recommendations. Married friends have likely kept their photographer's contact information, others may have had family or senior portraits done locally. Word of mouth is the best marketing tool for any wedding photographer!
Do Some Research
It's so easy to type in 'Brooklyn wedding photographer', or wherever your area is, and be able to find a whole list of photographers in your area. Don't just stick to the first page on Google, though–– take a little dig to see if there might be some gems hidden in the lower search engine ranks.
Check the Hashtags
Scouting photographers on Instagram is a super easy way to be immediately introduced to someone's photography style. You can also scout the different locations they've been shooting at and maybe get some ideas for your own venue or decor! #brooklynweddingphotographer or #brooklynwedding, or wherever your area is, is a great and easy way to find local photographers.